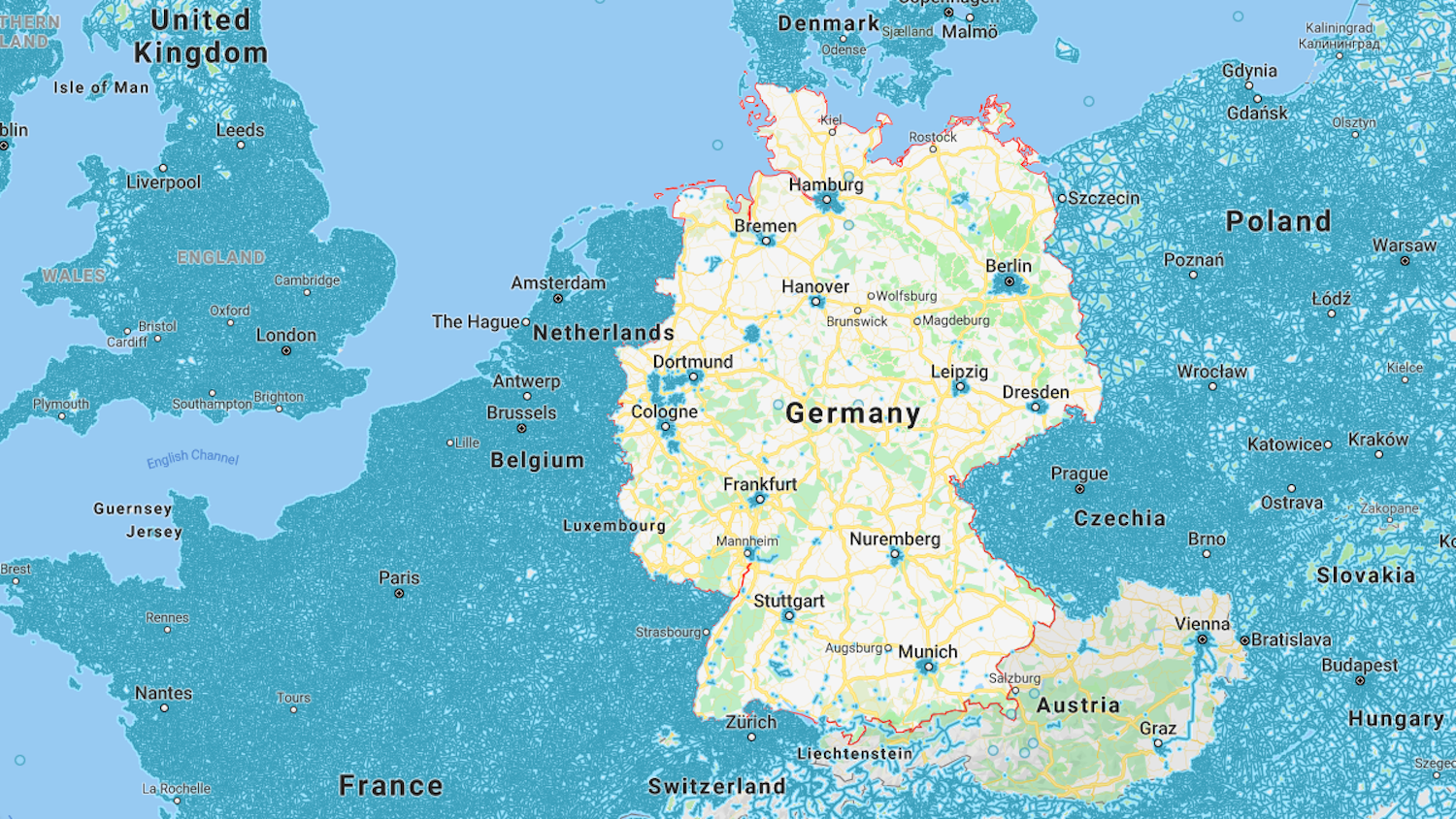 Recruiting FMCG talent in the German market
As an executive search business, our focus is on helping businesses with hiring challenges to identify, attract and recruit the key individuals they need to function and grow.
With significant experience working across different European markets, Germany is one that faces a challenge that many others in Europe don't: a de-centralised market place.
Unlike markets such as the UK with London as the central hub for FMCG talent, France with Paris, the Netherlands with Amsterdam and so on, Germany doesn't have a key city in which most FMCG businesses are based. The consequence of this for hiring is that talent is based right across the country – which can be a long way, with Berlin to Cologne taking 7 hours by car, 5 hours by train or an hour by air to provide some context.
This doesn't necessarily mean it's more difficult to hire for any role, however it does require a more strategic approach.
In markets such as the UK, searching within a parameter of 50km of London for example should be fairly effective in reaching a high percentage of relevant candidates. Furthermore, for those that need to search further afield, such as in the North of the country, this will mean candidates are still only 2-3 hours away from the office which is manageable with a good degree of flexibility to work from home.
This isn't as easy in the German market due to the larger size, however there are several options businesses have to enhance the size and quality of the talent pool they're recruiting from.
Factors to consider are that many candidates in Germany:
Are open to re-locating for the right career development opportunity

Have re-located away from their home towns for work, and may be open to re-locating closer to family

Are open to renting a flat or staying in a hotel for 1 – 3 days per week

Are open to a commute of up to 2 hours for 1 – 2 days per week

Are very happy to work remotely for the high majority of their time
With this in mind, the approach needs to be inclusive of:
Covering the German market and developing a pipeline of talent who have an interest in your business or the location you are based

Considering the flexibility you can offer candidates to split their time between working from home and being office based

Deciding how often the different roles within your organisation require the role holder to be in the office, both in the short term and long

Factoring in commuting costs into your remuneration packages, to cater for candidates who will be travelling further with higher commuting costs

Engaging relevant candidates with your employer brand with a longer term view, to keep them aware of relevant roles and encouraging inbound applications when you are hiring
This sounds relatively simple and in theory is very manageable with the right strategy in place, however there is still a requirement for significant time and energy invested in engaging with these potential candidates in the first instance and developing this network over time.
From a search perspective, creating a structured approach and an efficient interview process with clear timelines in place will help to ensure you are being thorough in recruiting consistently from the broadest talent pool possible, in a predictable time frame – managed properly, this should be within 4 – 6 weeks from the beginning of the process to offering the right candidate for your business.
Here are some examples of businesses we have helped to overcome challenges in recruiting for difficult roles within their businesses.
For more information on how Allexo Search can help your business to recruit for key marketing, commercial strategy roles in the German market, please get in touch.