Allexo Search brings together over 20 years of experience recruiting exceptional marketing, commercial and strategy talent for SMEs through to some of the world's most exciting brands within the Consumer Goods industry.
Established in January 2015, we're proud to have built a reputation for not only being highly knowledgeable about our markets, but experts in recruitment.
Our goal is to improve what Consumer Goods recruitment looks like. We are committed to providing a fully comprehensive service, adding value to candidates and clients through the combination of our proven process, market knowledge and creative approach.
We reflect on years of experience to ensure our approach and advice is time-tested, but we don't follow the same rigid path for every client or candidate. Our blend of market knowledge and out-of-the-box thinking allows us to present ideas and solutions that look beyond the obvious, yet we'll never overlook simple solutions.

It's this balance of insight and instinct that helps us to consistently find effective solutions and ensures we are constantly improving, as well as fast-moving.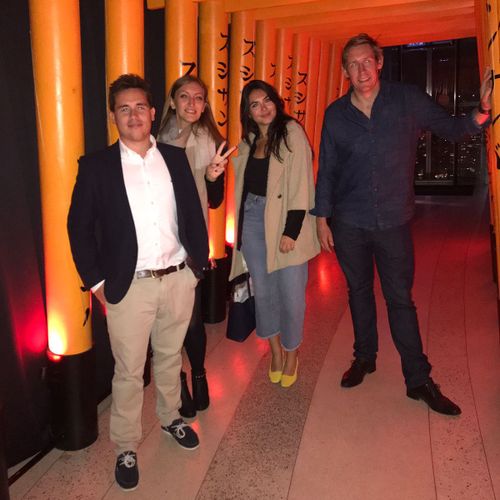 ​
Our team
having fun at
Sushi Samba
Allexo are a highly trusted partner and one of very few "go to" recruiters that support me in my role at KP Snacks. They do what a good recruitment partner should do and take the time to understand the role, the hiring manager and the intricacies of the brief.

A few words spring to mind: resilient, determination, trusted and reliable.

Highly recommended...
Lee Evans
Talent Acquisition Lead

Looking for a new challenge?
We're recruiting
Talent Acquisition Manager, Reckitt
"I have the pleasure of working with Allexo Search who have been supporting me in Marketing, Sale...
Recruitment Manager, Nielsen
"Having used to have over 100 suppliers on our PSL when we were agency reliant, I can say with pr...
HR Manager, Kantar Worldpanel
"Allexo have been providing excellent quality candidates and have shown superb customer service a...
Talent Acquisition, pladis
"I have worked in recruitment for nearly 10 years and have yet to find an agency that is more com...
Director of Strategy & Insight, Asahi​
"In all my interactions with the agency, they behaved in a very professional way. Compared to oth...