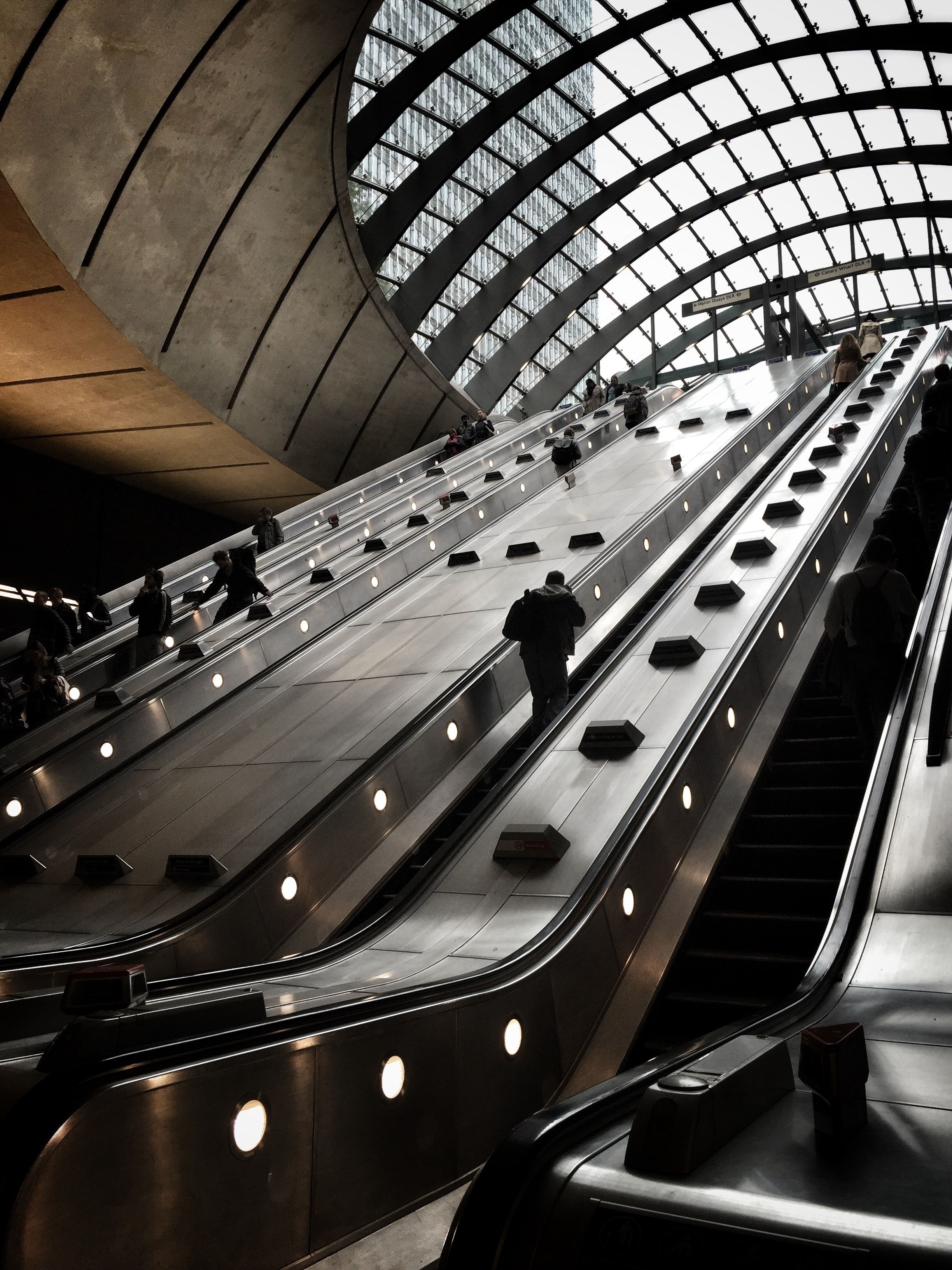 Marta Marino Career Advice
Relocating to London – Practical Information

1. Where to live?

London is a massive city, therefore choosing the right place to live is important to get the best experience and genuinely enjoy this new chapter of your life.
Before signing a rental contract for your new home, make sure that it's located within a commutable distance from your workplace. Note that the average travel time for Londoners is about 45min to 1 hour.
Property prices range significantly depending on location, distance to the nearest tube station, room sizes or a number of people living in a house/flat. Generally speaking, North and West London are a bit more expensive than East and South London, however there are areas located in the North or West that are still very affordable.

Here are a few ways to find the perfect match:

• Estate Agents – the following sites provide listings from multiple agencies:
- Rightmove
- Zoopla
- PrimeLocation

You can find customers' reviews of all estate agents here: AllAgents.

Cost range from about £1,000 - £1,200 for 1-bedroom flats to about £1,200 - £1,400 for 2-bedroom flats in zone 2-3.
Flat share – if you don't know anyone in London or simply have a smaller budget, flat sharing is definitely a (very common) way to go about finding a place to live. You'll find that nearly everyone in their 20s, coupled or single, live in shared flats here.

There are many ways to find a room that matches your requirements (and budget):

- Spareroom.co.uk
- EasyRoommate.co.uk
- Gumtree – Be careful here, there a lot of scams along with genuine offers
- MoveFlat
- RoomHunters
- Facebook groups, like London rooms for rent, London housing, rooms & flat share… you name it

The cost for rooms ranges from £500 - £800, up to £1,000.

Please note that the prices usually don't include bills, which usually cost between £50 – £120 per month, depending on the number of tenants.

The deposit is usually the equivalent of 1 month or 6 weeks rent.

Tip: From our experience, we estimated that you would need approximately £3,000-£5,000 to settle in London comfortably.

Tip 2: Properties in London will usually go off the market very quickly. It's important to be patient when finding the right property and be prepared to act fast when you find a property you like, to avoid losing out.
2. Getting around London

London has an extensive and developed public transport system. You can reach nearly all parts of the city by either the Tube, Overground, DLR or National Rail services, buses, boats or trams (Wimbledon to Croydon).
During the weekends, main lines of the London Tube run all night. A great option that saves you a lot of money for those night-time taxi fares.
For the most up to date tube map go to the TFL website.

Commuting costs rise the further you live from the city centre and commute.
The best option is to purchase an Oyster card (£5 deposit) and a monthly travel card. You can then top it up for either a week, a month or a whole year. You can check the most up to date prices here.
Some businesses offer a sort of an annual travel "loan", which means that the cost for your travel is taken from the salary. It's usually beneficial as you can save money.

If you're coming to London just for one day for an interview, you can look up the cost of your journey from the point A to B here. It's still worth getting an Oyster card and get the £5 refunded when you don't need it anymore. The card is capped to a daily limit (cost depending on the travel zones).
Tip: Don't buy a daily paper ticket or a daily travelcard on your Oyster. It's much cheaper to travel on "pay as you go" until the daily limit is reached.
Most FMCG manufacturers are located in the suburbs or outside of London. National Rail services are usually the best way to get there (apart from driving).
If your plan is to live centrally and commute to work, you can check the travel times and fares on the National Rail website or Trainline.
It's worth noting, that the prices vary depending on the travel times (there are off-peak and peak fares) and how far in advance you book the tickets.
3. Cost of living:
Coming from a different country, it's really helpful to get an idea of how much you can expect to earn, and the general costs of living.
Check the Salary Calculator to understand your tax and take home pay.
You can also check the average cost of living in London and compare it with your home country/city here.
In terms of entertainment, there is ALWAYS something interesting happening both locally to you and in central London. For cultural events, the best place to go is TimeOut. There you can also find addresses for the best restaurants, pubs and clubs, as well as, theatres, museums and art galleries.

4. Other useful information
• National Insurance Number – if you're coming to the UK from overseas, you'll need to get one. It's an easy process, so nothing to worry about. More information: https://www.gov.uk/national-insurance
• To understand more about what taxes you would need to pay, visit: https://www.gov.uk/government/organisations/hm-revenue-customs
• How to open a bank account when you're new in the UK? Check this website for detailed information.
Tip: Lloyds bank has a "new to the UK account", which usually can be open for free with just your passport/identity card.